legend zen OverView:classes,features
MU LEGEND is the highly-anticipated action MMO and the follow-up to MU Online. It features fluid and impactful hack n'slash combat, content that caters to both solo and party play, and a world that's deep and intriguing that will satisfy new players and fans alike.
Players can choose from four distinct classes:Dark Lord,Whisperer,Blader,Warmage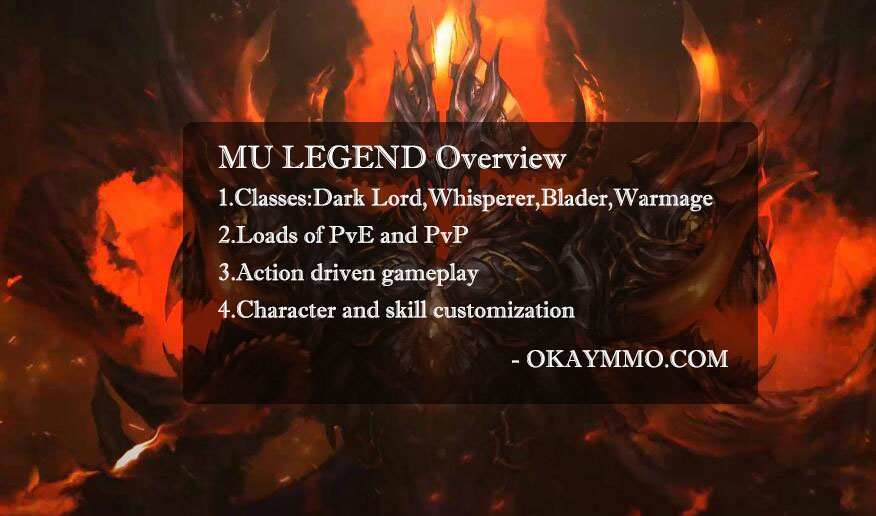 MU LEGEND FEATURES
Loads of PvE and PvP | MU LEGEND naturally enables its players to unparalleled freedom of customization in its vast range of PvE and PvP content.
Action driven gameplay | MU LEGEND empowers its players with extremely action driven and fast paced gameplay experience, in best hack & slash tradition.
Character and skill customization | Deep and sophisticated character and skill customization that allows for everything from insane DPS to full-fledged support and heals.