okaymmo:Path of Exile Useful Tips 10 - How Prevent Others From Using Portals In Your Hideout
Hi, here is Poe4orbs. Today, we will share with you how prevent others from using portals in your hideout.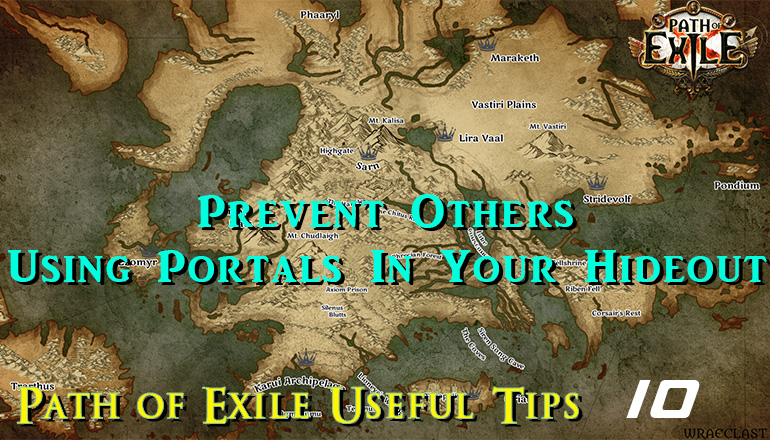 Many times we don't want players invited to our hiding place to enter the portal we opened.
For example, if you are lucky enough to encounter Cadiro Perandus selling headhunter, when you buy Perandus Coin from other players, it is necessary to prevent the seller from entering the portal before you.
In order to enable this feature, just click the 'Edit' button in the hideout and check this option.
Allow friends to visit your hideout
Allow guild members to visit your hideout
Allow party members to visit your hideout
Prevent others from using portals in your hideout

Anyone are welcomed to redistribute, copy, quote, reference or perform content in this site, if and only if he/she attributed the work